News & Appearances
Toni Payne is a visual artist and poet. She is known for her vibrant still life fine art, thought-provoking documentary photography pieces, and mind-jogging poetry. Here you will find recent features of Toni Payne in the news. To book Toni Payne for an interview, contact her here.
On Thursday, April 13 at 4:05 PM, I'll be speaking on the Main Stage at #NFTNYC2023 about "Dismantling Common Misconceptions about NFTs". – READ MORE
HUG has curated my art to be showcased in Enter The Inclusiverse, at the 0x17 Gallery at The Seaport in New York City's historic waterfront district. The exhibition will be open to the public from April 12 through May 25- READ MORE
Toni Payne joins HUG as a featured artist – READ MORE
Toni Payne featured in HUG Womens History Month – READ MORE
Toni Payne featured in TheBlkChain – Read: [ Toni Payne Sees Beauty Everywhere ]
TONI PAYNE Sells out La Vie En Rose Collection on Quantum
TONI PAYNE to feature as a speaker at the 2023 NFT NYC conference.
TONI PAYNE on VICE – The Women Changing the Future of the Internet – 12-19-22
TONI PAYNE to feature Art in Artist Showcase at New York 2023 NFT NYC
TONI PAYNE Artwork Collected into Tezos Foundation Permanent Collection
Toni Payne Features in Time Square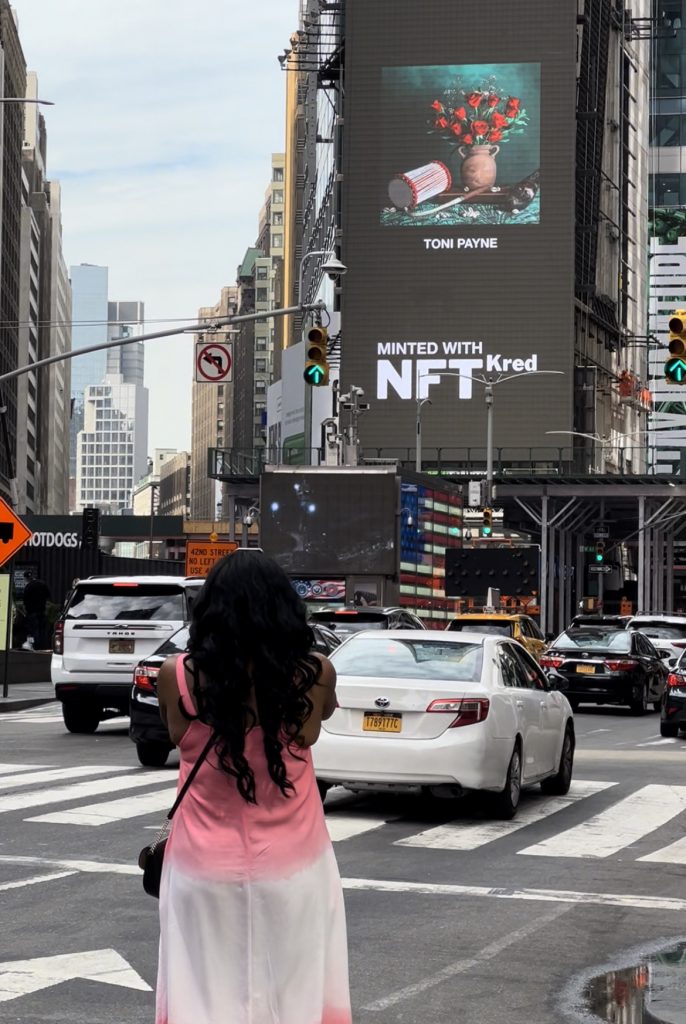 Al Jazeera – Are NFTs the Future of Art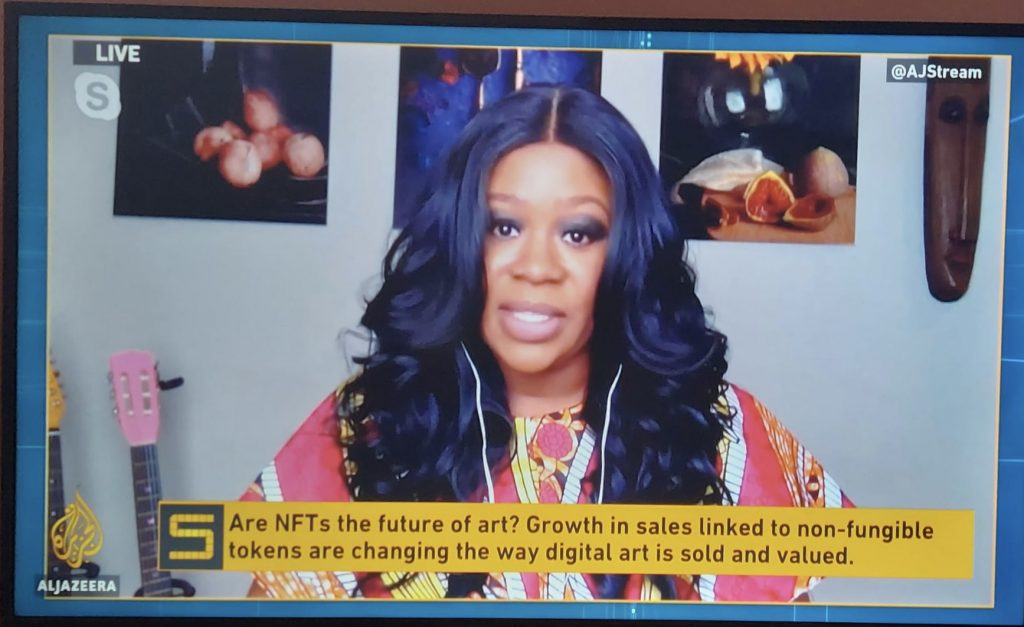 Benziga – Famous Women In Web3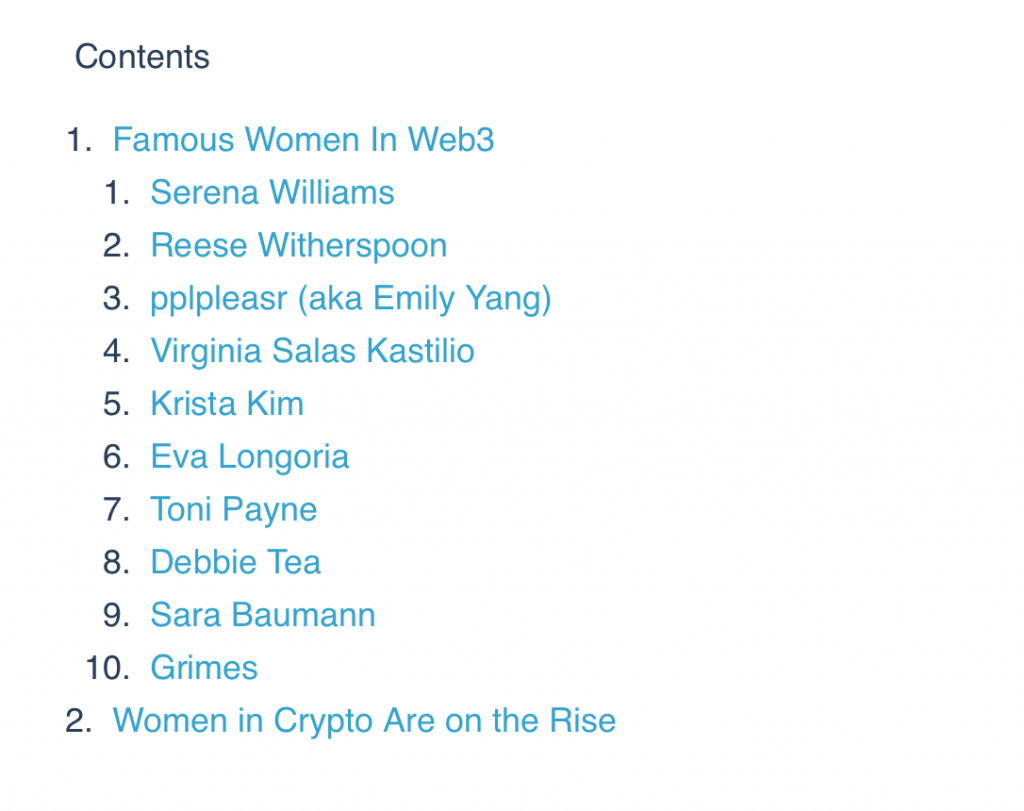 Arweave News – Toni Payne's Art Telling Stories of African Heritage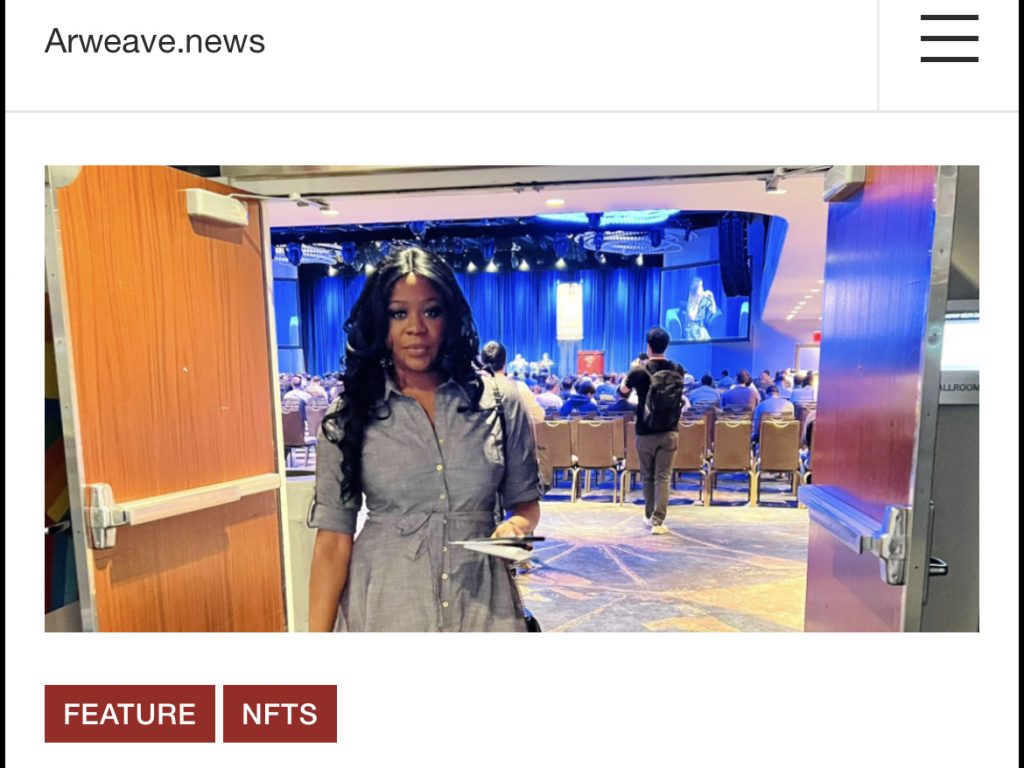 Guardian Woman – Interview